Wedding of Louie and Lena
Read more
---
I've never seen a site like yours! This is a compliment! Wish I'd found you four years ago, would have saved me a lot of time, money, and heart-ache! But they say good things always come to those who wait ???? Bill Buchanan
Read more
---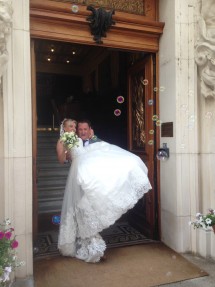 Marriage of Alena and Alban
Read more
---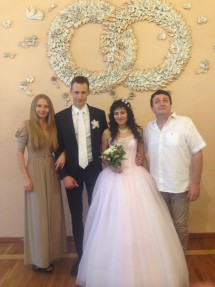 Lionel and Galina
Read more
---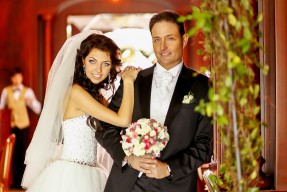 Stephane and Elena from Kharkov.
Read more
---
Hi Nataliya, I would like to thank the Ma-Dame agency for all the assistance provided prior to and during my visit to Kharkov. After initially joining your agency I was a little sceptical having read about the reputation of other agencies. However, I am very satisfied that your agency provides the total service that you claim. Transportation was arranged from airport to apartment without any problem. The quality of the apartment was very good with all amenities close at hand. It was also fully equipped with WiFi which I found essential. Kharkov itself was also a revelation with a lot more to do and see than I initially thought. I am still in close contact with one female that I met and should I visit Kharkov again I will be in touch with you to arrange another apartment. Again many thanks. Kind Regards Steve
Read more
---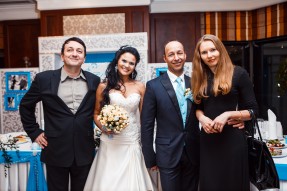 Nadya and Eric!
Read more
---
Dear Nataliya and Chris, Thanks for giving me an opportunity to visit your wonderful country and to dream of a happier tomorrow! I was so impressed by your personal interest and efforts during my recent visit to your country in ensuring that my arrival and stay were as comfortable as possible, and above all by your honesty and professionalism in dealing with me.
Read more
---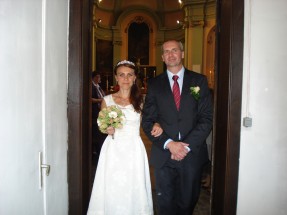 Hello Nataliya. We met thanks to your agency. Thank you! Here is a few photos of our wedding.
Read more
---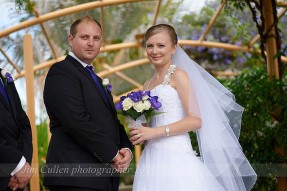 Hello! My name is Aaron, On ma-dame.net I personally met my beloved Viktoriya in Ukraine. After some time we built a much more deep and meaninfull relationship. Now we are living together in Australia, Mackay, now we are married! I feel that I am the most happiest person in the word, because near to me I have tender girl, who loves me as much as I love her.
Read more
---
Good day Nataliya! I would like to thank you for a wonderful visit to Kharkov and especially the excellent service that I received from Kharkov apartments! The transfer from Kharkov airport to my apartment was on time! The apartment was extremely comfortable and well situated, near banks, supermarkets and the Metro! Although it was winter, the apartment was always warm!
Read more
---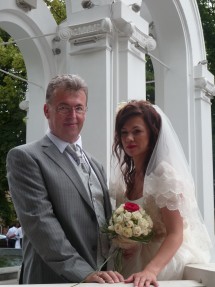 Our wedding!!
Read more
---
Hello Nataliya, I would like to take this time to thank you for your hospitality.Your kindness and response to any needs was most notable. Overall I know that the privacy, cost savings and your assistance at all times made my stay very nice.......
Read more
---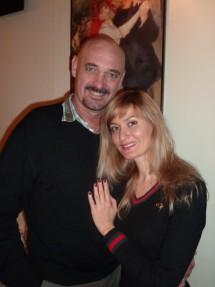 So many couples worldwide are really extremely happy, however there are so many singles out there searching for destiny. After my separation, I decided to actually spend quality time in search on a lady that really is my soul mate, my lover, best friend and my loyal wife. After two years of searching and many mistakes and a whole heap of money, I finally found my one and only in a place which I did not even know existed….. (Kharkov Ukraine.) Today Julia and I are happily married and we live in South Africa, many Thanks to Nataliya and Chris from agency Ma-dame who made it possible.
Read more
---
Dear Nataliya Thank you for making my stay a little more comfortable today with all this favores I reuested. I really appreciated it and if I return, I would be happy to be your guest again. Ken
Read more
---
Не могу не оставить отзыв об агентстве, которое сделало меня счастливой. Моя история, наверное, самая удивительная, поскольку мне даже не довелось написать ни одного письма, так как человек, которого я искала сам неожиданно появился в моей жизни!
Read more
---
Hello Nataliya I ordered a nice flowers for Olga's birthday. I hope that she will like it. I hope you will take care of it for me. I wanted to say that my last trip to Kharkov was perfect and I am planing to be in Kharkov again in spring so I look forward to meet you and your managers and of course Olga! Thanks for the wonderfull job your agency is doing for me. Michael, USA
Read more
---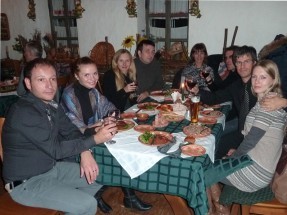 Last trip to Ukraine of Julia and Massimo with two Italian men. In October 2010, Julia and I decided to go to Kharkov for the first time to accompany two of our Italian clients, in order to deepen the knowledge of Ma-dame agency's team. This trip was very important because we were able to realize, first hand, the potential of this marriage agency. Its simple but effective organization is led by Natalya and her husband in the best ethical manner.
Read more
---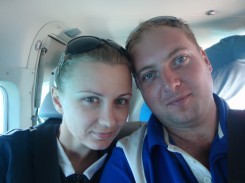 My name is Victoriya. I have started my search on the Internet from December 2007.I was registered in few agencies,including EM, city of brides. I already didn't believe that I choose good way for my search and that all agencies only try to earn money. After some time I have found in Internet Kharkov marriage agency "Ma-Dame"........
Read more
---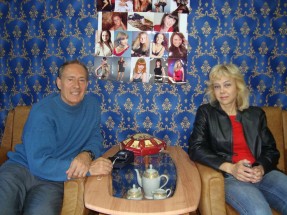 I have been in Ukraine and visited Nataliya and Chris to establish both a future wife and to support other men from New Zeland in their search for a lady. I found the agency very friendly and sincere in their work. They go out of the way to establish a couple meeting each other.....
Read more
---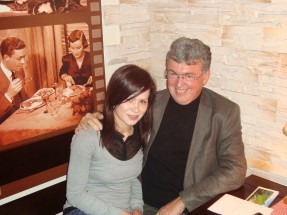 After discovering this website I started correspondance with some women by email. This site does not present thousands of ladies, but they present serious and high quality ladies, I understood it after.Now they have this new site Ma-Dame.net which is more easy to use. My trip to kharkov with orgaisation of meetings was then organised.......
Read more
---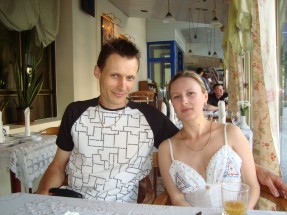 Apres la decouverte du site et un entretien telephonique avec Christophe, j'ai decide de m'inscrire sur le site, parce que j'avais repere une fille nommee Tanya. De qui par son profil me semblait tres interessant pour ces points communs. Nous nous echangions des lettres et je lui ai telephone, peu de temps apres je suis alle la rencontrere Kharkov......
Read more
---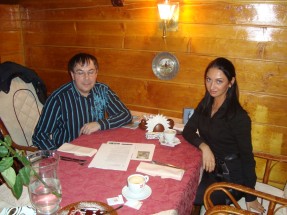 What to say ? For a new agency in Kharkov, "Ma-Dame" presents a very interesting catalog of charming ladies. The website is very pleasant, and nice to look. The profile of ladies are easy to consult, and all the articles for the different services, the possibilities of payment, or to join the managers, are well-documented.......
Read more
---